Winter music: the sound of the frozen wastelands, dark skies, driving rain and long nights, the sense not just of icy wind blowing across the countryside and through the corridors of the city, but also those moments nestled away in some cabin by the warmth of the fire. For me, that's what the season is all about, and this list approaches it from that angle.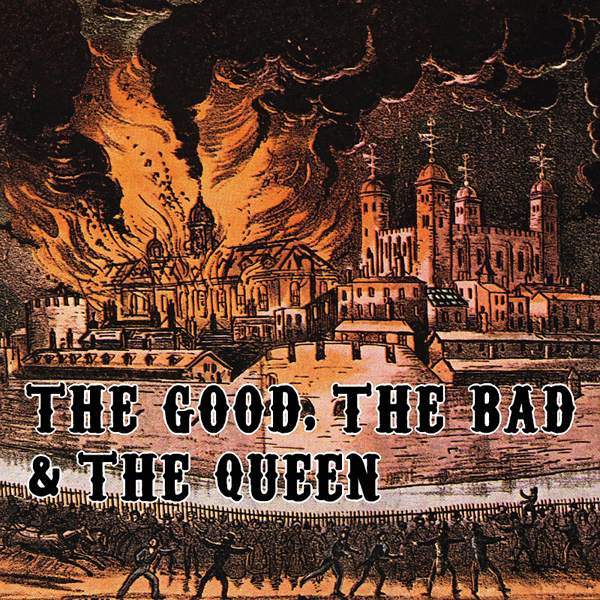 As autumn's rusty hue slowly turns to the icy shades of winter, The Good, The Bad & The Queen provides a fitting soundtrack with its swirling collision of Damon Albarn's downbeat songcraft, the eldritch fretwork of The Verve's Simon Tong, Paul Simonon's sea-battered post-Clash dub sensibilities, and the supreme afrobeat chops of the late great Tony Allen. Haunted by the spectre of seventies kosmische like Faust, Harmonia and Die Kosmischen Kuriere, the record remains a perfect snapshot of 21st century U.K. ennui, its crumbling sea shanties sounding like some ghostly transmission from the lost city of Ys, still nestled somewhere beneath the murky depths of the Atlantic.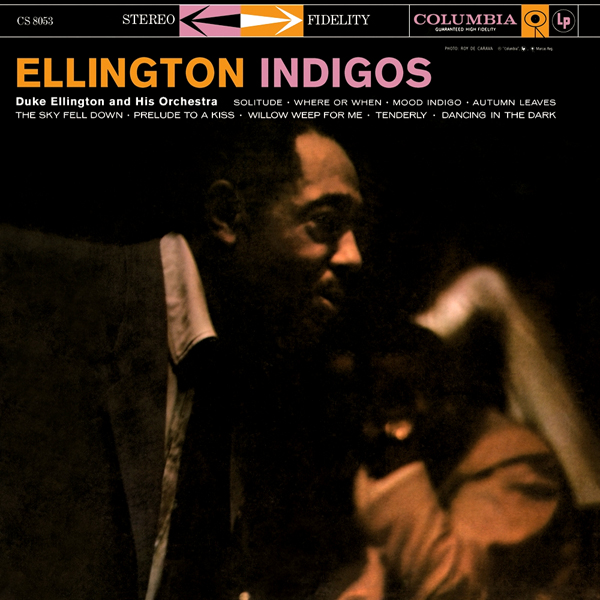 There's no question that Duke Ellington's masterful collection of sultry big band numbers sound great all year round, but its lush, spacious arrangements take on a whole new dimension in the crisp, lazy days of winter, when the muted brass slips through frosty air like warm breath on the wind, pianos tinkling out their wistful tune across the slumbering landscape as Sir Duke guides his band gently into the twilight, an understated reminder that winter is always but ninety days long.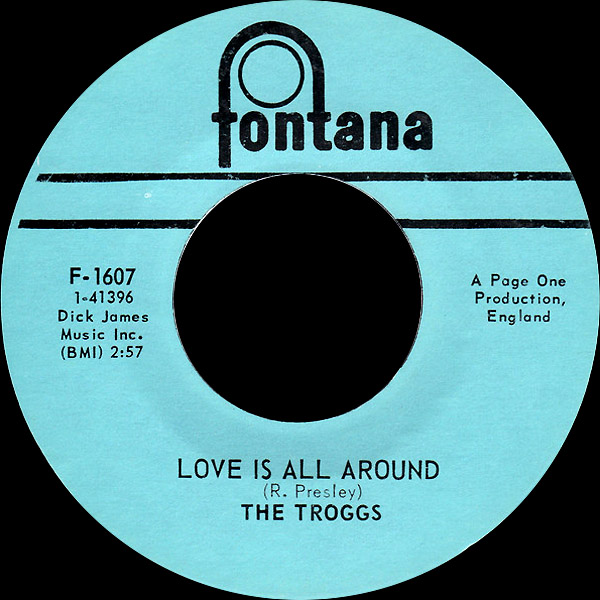 Garage punk renegades set their sights on the dark heart of winter with the b-side "When Will The Rain Come", a droning raga rock masterpiece that almost single-handedly assures their place in the rock 'n roll pantheon, while the gentle ballad "Love Is All Around" tugs at the heartstrings with its unstudied baroque pop perfection. Sure, both sides factor into the band's contemporary Cellophane LP, but you can't beat the sly conceptual pairing of "Rain"'s gorgeous windswept longing with its baleful doppelgänger on the flip.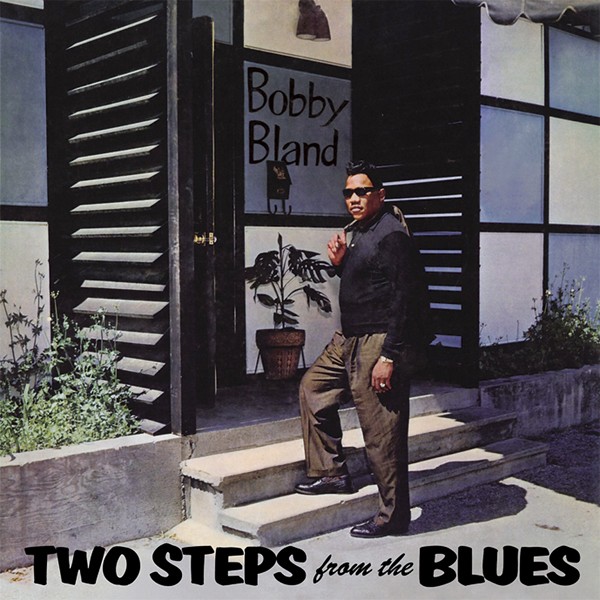 Proto-soul bluesman Bobby Bland turns in possibly the greatest sad bastard album of them all. A generous third of this album sounds like trip hop avant la lettre, while even the the uptempo numbers are cast in the spectral half-light of the blues. By now everybody knows "I'll Take Care Of You" (and for good reason, its downbeat distillation of organ-drenched blues is almost too good to be true), but the surrounding eleven songs are every bit its equal, managing to plough an even deeper furrow in the process.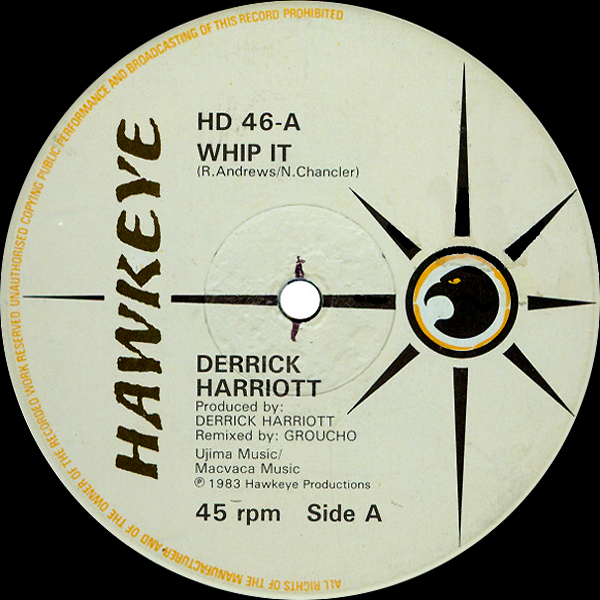 I'd originally wanted to include Horace Andy's Dance Hall Style (one of my top 5 or so favorite reggae albums ever), but the twilight neon glow of this 12" discomix cover version just manages to top it in the seasonal sweepstakes. For my money, Derrick Harriott also beats the Dazz Band's steamy electro boogie classic "Let It Whip" at its own game, bringing the dancefloor tempos all the way down to a crawl in this slow-burning monster electro-skank workout. And as Paul "Groucho" Smykle's phenomenal x-ray dub on the flip seems to deconstruct itself before your eyes, you can practically feel the 2AM steam rising from the ice cold moonlit streets.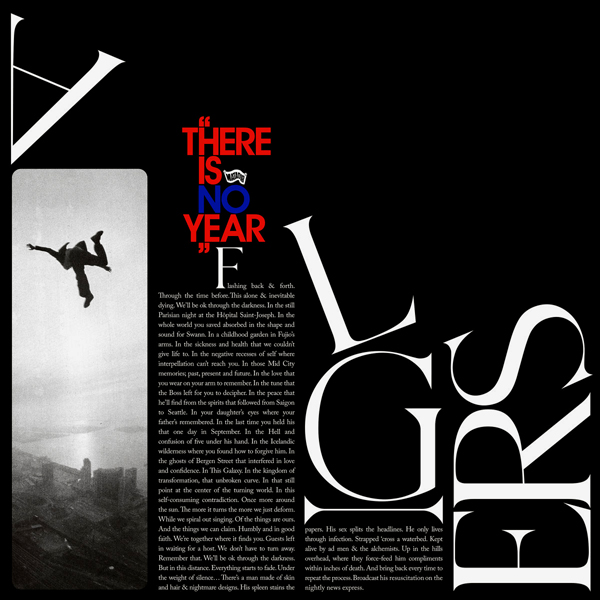 Released in January 2020, this one's practically still hot off the presses. Algiers emerged fully-formed in 2012 with a single 7" release, followed a couple years later by their self-titled debut LP, sounding like the proverbial post punk group signed to Kudu/CTI circa Nina Simone's Baltimore. They've only improved since then, accomplishing that most elusive feat for a modern rock band: managing to sound unlike anything else around. Third album There Is No Year itself is a potent slab of smoldering 21st century dread, prefiguring the bad vibes and long winter of discontent that would kick off just a couple months later.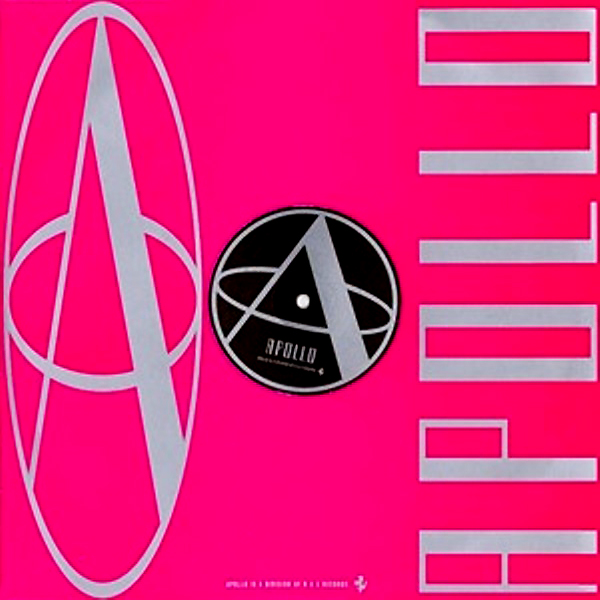 If there's one label that could've supplied this list with half a dozen selections, it's Apollo. I would've loved to include things like Biosphere, Sun Electric, Locust, Tournesol and even Aphex Twin's Selected Ambient Works 85-92, but crucial as they've been to me over the years, none of them touch 4 Ambient Tales. Its four beatless ballads (produced by The Grid) appear in both vocal and instrumental form, stretching out across four sides of vinyl to offer an immaculate snow-bathed landscape for the great German dancefloor chanteuse Billie Ray Martin to wander. As her otherworldly croon dances in freeform tango with lush electronics and BJ Cole's pedal steel melting into the ether, wintry dream pop perfection is maintained throughout.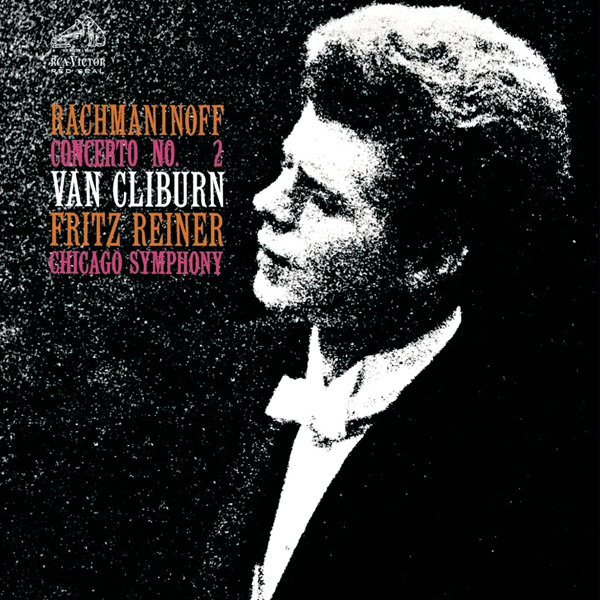 Ground zero for the sort of lush techno soul that Derrick May would pioneer some 85 years later. Famously composed by Sergei Rachmaninoff as he crawled out from a deep depression, his Concerto No. 2 manages to capture the whole experience in musical form, with a sound that parallels the long journey from autumn's fall into the dawning days of spring. The whole thing starts with a spare piano overture that sounds just like the opening to some progressive soul opus circa 1972, before descending into a snowbound flurry of strings, ultimately emerging in a sparkling winter wonderland of his own design.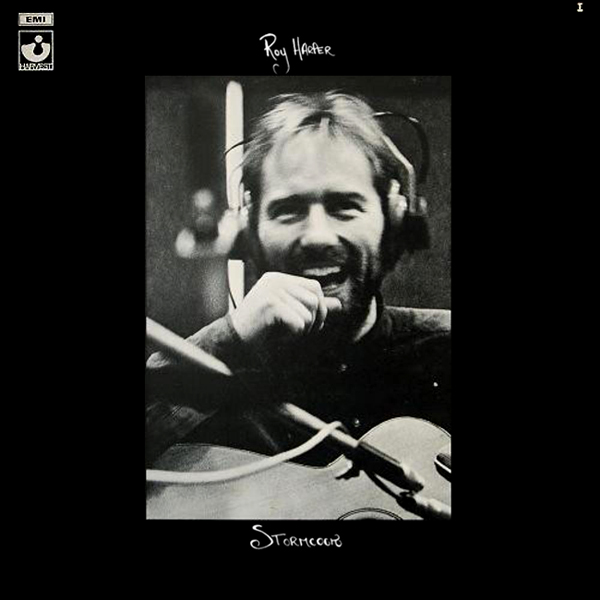 If we're talking about winter, there's no getting around folk music. One might name sterling picks by everyone from Shawn Phillips and Joni Mitchell to Steeleye Span and Richard & Linda Thompson, but for me Stormcock is the one. Roy Harper's mournful vocals sit front-and-center, his spidery guitarwork weaving through an orchestra's towering Gothic architecture, its great vaulting spires twisting and turning to reveal a vast rolling tundra laid out below. With its four songs playing like extended suites that unfold gradually across the length of the album, it should be near-impossible to capture its greatness in the space of a mere minute-long excerpt, but just as zooming into a fractal reveals ever more intricacies, any given fragment of this whole works just fine.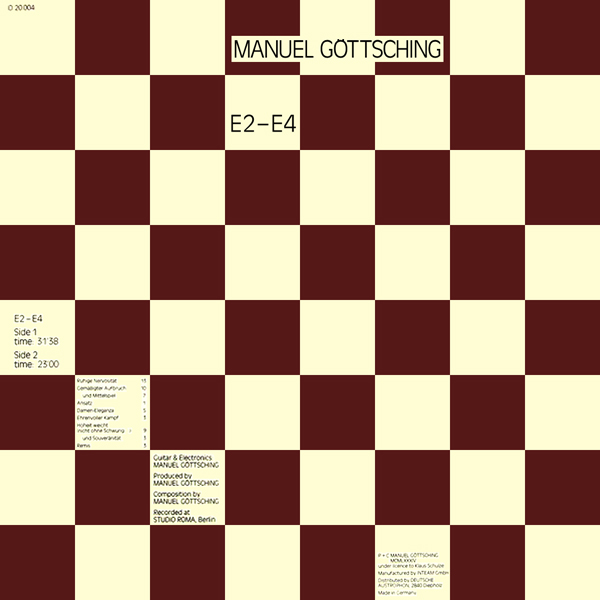 Gorgeous post-Krautrock/proto-techno man-maschine music composed by former Ash Ra Tempel/Cosmic Jokers guitar hero Manuel Göttsching. Of course, he'd been crafting exquisite electronica ever since the mid-seventies, but the addition of those fragile machine rhythms take this outing to another (astral) plane altogether. Letting the machines run for the better part of an hour, shifting and sliding in gentle counterpoint, he gradually begins to unfurl his trademark guitar filigrees into the dazzling silicon slipstream. Absolutely peerless stuff. (And truth be told, I almost included his 1997 Tokyo Tower 12" outing with Terranova as well, but it would've been unfair to everyone else...)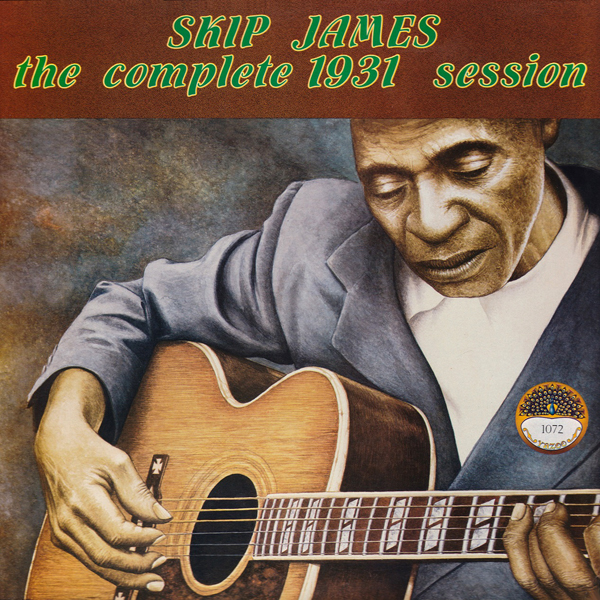 Blues from the Mississippi delta. For me, this has always conjured up images of snowy, pine-dappled landscapes, a sprawling expanse with some lone figure on horseback slowly working their way across the frozen countryside (see also Il Grande Silenzio). Incidentally, it's also my favorite acoustic blues outing of all, beating other contenders like Son House, Robert Johnson, Mississippi John Hurt and Charley Patton, possibly for the same reasons, but I also love the way it switches gears into piano accompaniment for a handful of tunes like "22-20 Blues" and "If You Haven't Any Hay Get On Down The Road", sounding at times like rollicking jump blues years before the fact.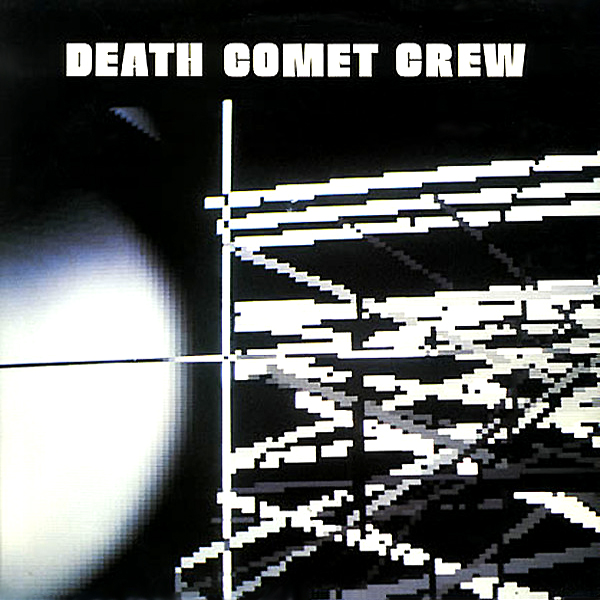 Downtown meeting of the minds between the post punk no wavers and the burgeoning rap scene's greatest outsider, with Rammellzee freestyling over a rock hard post-electro racket cooked up by Michael Diekmann (Ike Yard), Shinichi Shimokawa (Black Rain), and Stuart Argabright (both crews plus Dominatrix). Sounding like Some Great Reward-era Depeche Mode hitting the studio with Hashim to cook up a soundtrack for some gutter cyberpunk flick, while "At The Marble Bar" draws everything from Ennio Morricone to Star Wars into its ice cold orbit, while loping midtempo b-side "Exterior Street" sounds like Run The Jewels coming off a week long bender with nothing but a LinnDrum machine to keep them occupied.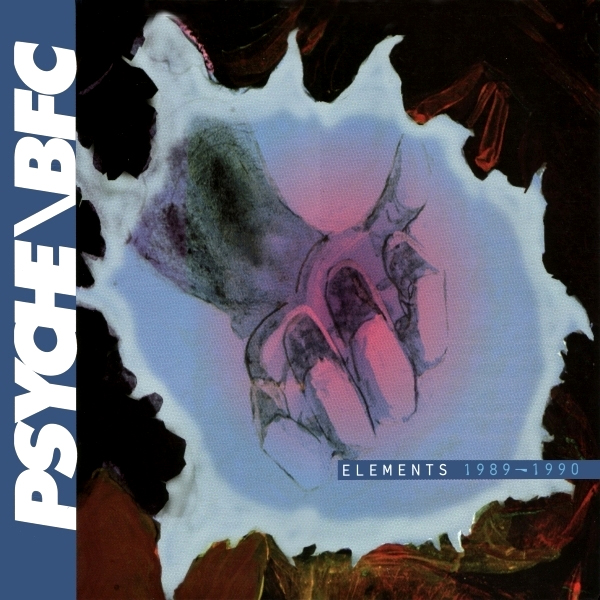 Early techno relics brought to you by Detroit don Carl Craig, from that period just before he set up his own label, an era when he was still just a kid putting out records on imprints like Derrick May's Transmat and Kirk Degiorgio's ART. This compilation pulls together tracks from three EPs and a V/A appearance, all released at the turn of the decade. Packed with songs that like "Voices From Another Age", it's got everything from "Neurotic Behavior"'s beatless electronica to the sleek digital disco of "Crackdown", the ambient house of "How The West Was Won" to the ancient proto-jungle symphony "Please Stand By". You can practically hear the dark clouds looming on the horizon, the faintest hint of thunder and lightning rolling across the vast beyond.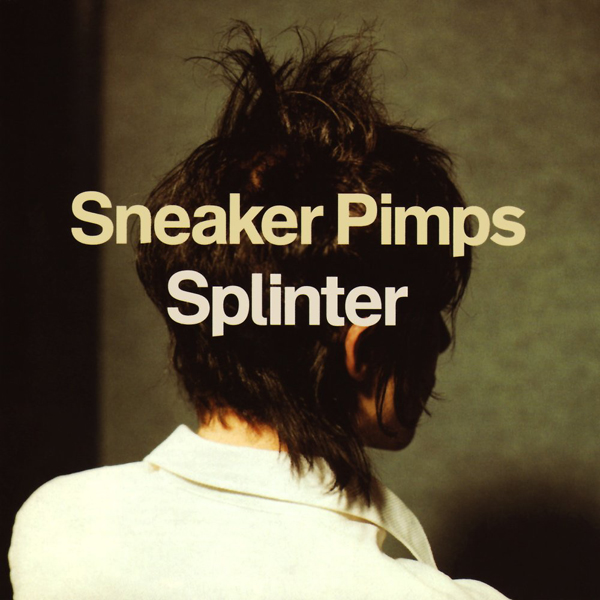 As much as I love the Kelli Dayton-era Sneaker Pimps (6 Underground, Spin Spin Sugar, et. al.), for me Splinter beats it all one-handed. Chris Corner emerges from the shadows to dominate this record, sounding like some dejected hybrid of Scott Walker and Marc Almond, while the band's low-slung backing draws on everything from trip hop, exotica, post-grunge rock and easy listening to wind up with the sound promised by the mooted Massive Attack/Radiohead collaboration, only better. Defined by its unlikely blend of melancholy and defiant, never-say-die resolve, Chris Corner's tossed off couplet "So fall like the snow, too much too slow" sums up the whole affair rather nicely.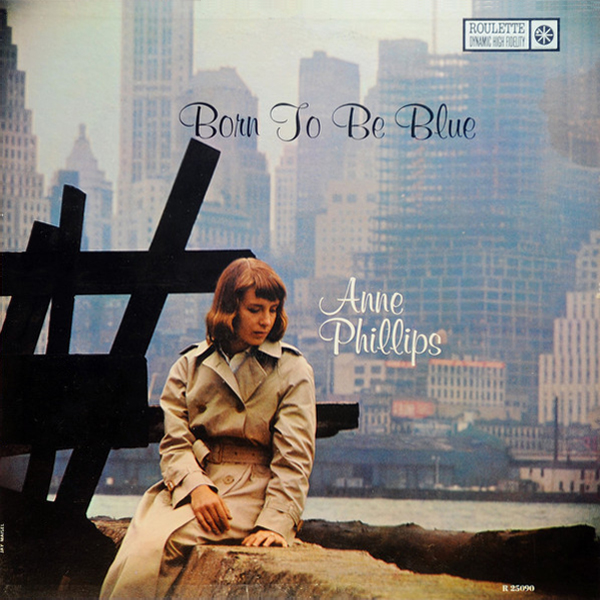 One of the great many things I owe to trip hop is the way it turned me on to the wonderful world of the torch song, that pre-rock form that suddenly sounded of-the-moment thanks to Bristol's timely gift to the world. As with techno, there's so many records I wanted to include — Julie London's impossibly intimate Lonely Girl, Ethel Ennis' moody Lullabies For Losers, Patty Waters' gutbucket debut — but Anne Phillips' Born To Be Blue sits at the nexus of all three, a lovely collision of spare instrumentation, lush strings, and even odd touches of space age pop in a thoroughly moody setting that screams "winter." Even the cover looks like The French Connection!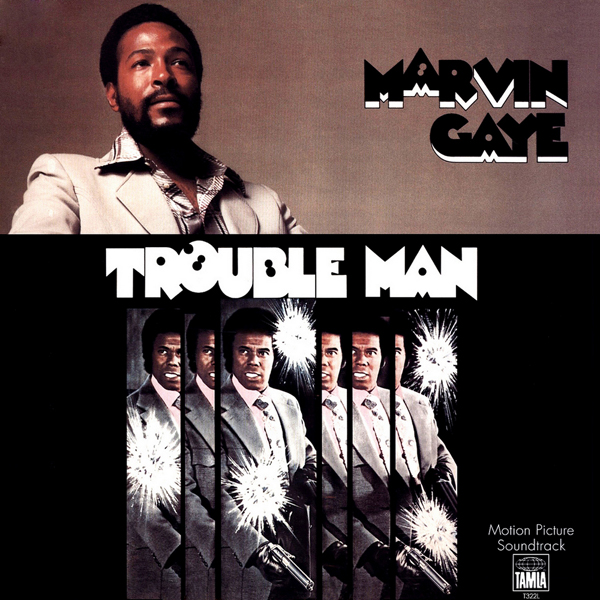 Liquid soul from Brother Marvin. Technically a soundtrack composed for the Blaxploitation film of the same name, as an album of lush, mostly-instrumental progressive soul, it succeeds on its own merits. I got tuned into this album by A Guy Called Gerald's Blueprint, a two-disc mix of "soulful, funky grooves" that could also sit comfortably in this list. However, Trouble Man was the apotheosis of the whole affair, a perfect expression of both winter in the city and what one might call "my kind of music." Much like Here, My Dear, Trouble Man manages to do things within the realm of '70s soul that I typically turn to Detroit techno for. Same town, different day, in other words.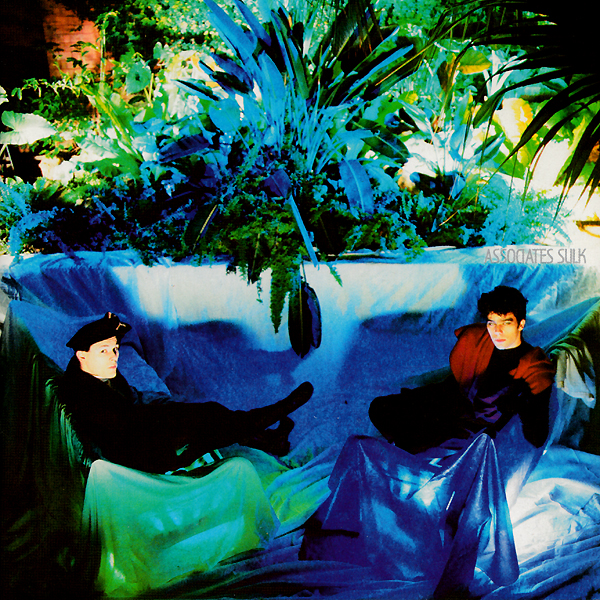 Dreamlike post punk pop that hovers in the interzone between daydream and nightmare, with snapshots ranging from "No"'s shadowy continental intrigue and the skewed icy disco of "It's Better This Way" to "Nude Spoons"'s apocalyptic phantasmagoria and the aching melodrama of "Party Fears Two". Post-punk guitar architect extraordinaire Alan Rankine conjures up strange shapes and dazzling textures to populate the duo's frozen wastelands, while Billy MacKenzie pushes his operatic pipes to their absolute limit. The Associates had been doing this sort of thing since the late '70s, but they perfected it on Sulk, taking Bowie's storied Berlin records and pushing them well past the edge of sanity.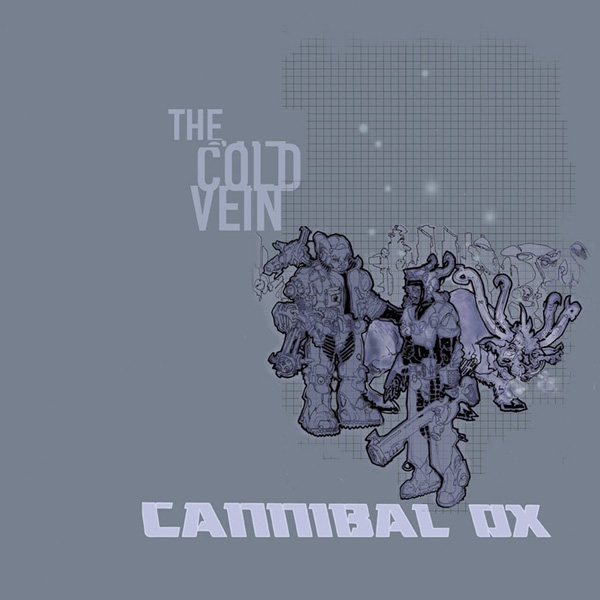 Vast Aire and Vordul Mega emerge from the twisted underbelly of New York rap with skyscraper-sized imaginations in tow, conjuring up lost future visions and decaying dreams half-remembered to arrive at a deep space hip hop as far out as anything the scene's coughed up in the years since. With El-P's rugged, rusted-out beats and those twisted snatches of Vangelis and Giorgio Moroder unfurling in glacial slow-motion throughout, the whole thing comes on like some spectral memory of ancient electronica submerged beneath sheets of ice in the Arctic wastes, waiting to be discovered sometime in the distant future.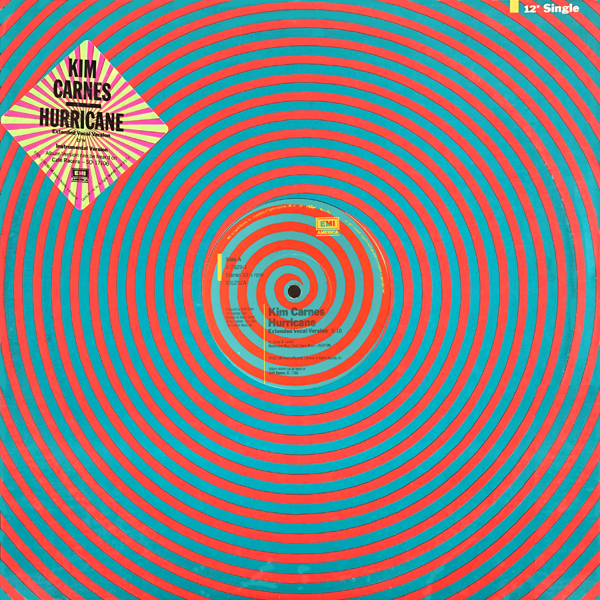 Sterling post-Moroder bullet train motor disco with Kim Carnes gravelly anthemics on display, you can practically feel the icy wind stinging your cheeks while the machines work out their own interior logic. As much as I love all the frigid synth pop of the 1980s, for me this brazen cash-in is the most quintessentially "winter" record of all, as if The Human League's Dare! were abandoned atop Mont Blanc and left to find its way back to civilization alone. As far as I know, this 12" barely made it past the promo phase, but in a better world would've been kicking up a storm on the soundtrack to some contemporary movie starring Rob Lowe, Joanna Cassidy, Gene Hackman, and Vonetta McGee.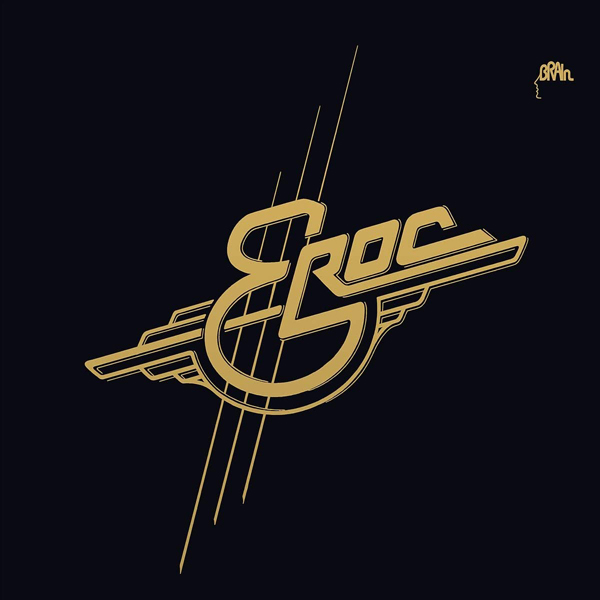 Relatively unsung Krautrock stone tablet from one-man-band Heinz Ehrlichmann (on holiday from German proggers Grobschnitt), his solo debut splits the difference between Cluster/Jean-Michel Jarre-esque electronica and a couple scenic post-surf instrumentals, with a strange side-two-of-Tago Mago-style "run the vocals through the effects unit" workout thrown in for good measure. The electronic side perfectly captures the "Europe Endless" mood of the era, the crisp, clean air of the Alps, Up In The Mountains and the ambient sunrise, while side two's pulverizing surf-Salzburg instrumentals sound like Ennio Morricone and Link Wray scoring the inevitable Alex Cox-helmed Repo Man/Il Grande Silenzio crossover franchise.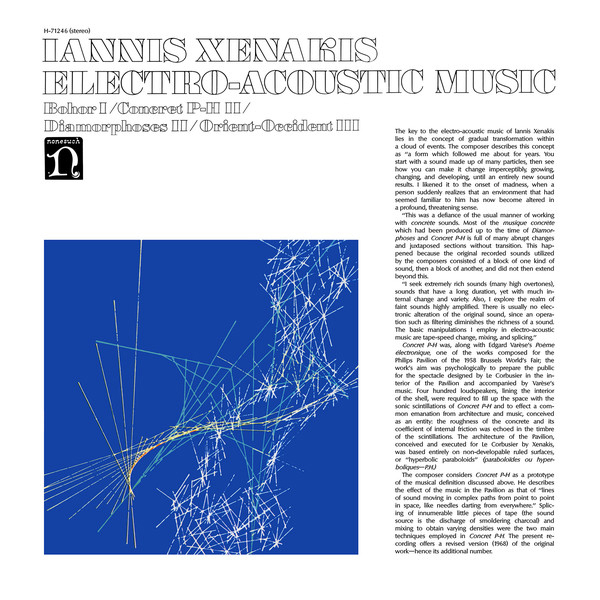 Early electro-acoustic masterworks from the Greek visionary of Musique Concrète, recorded in the wake of Pierre Schaeffer's initial innovations and his establishment of the Groupe de Recherches Musicales. Iannis Xenakis takes his recordings of industrial machinery and environmental sonics and submerges them in the depths of his sonic laboratory, slicing and dicing the tapes into new forms and running it all through his machines in a stunning exploration of sound itself. As much as I would've loved to include a couple glacial ambient records in this list, this one beats them all at their own game decades before the fact. Even synths could never be this cold...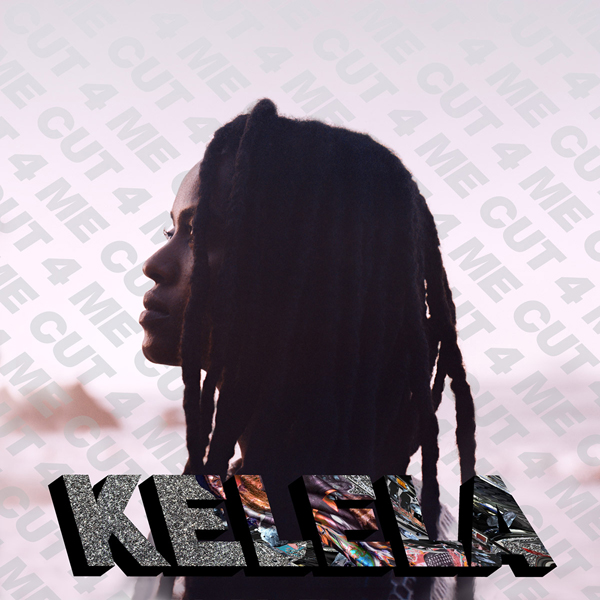 Ice cold machine soul dreamscapes featuring Kelela's surreal siren son(g)ics soaring over aching post-grime instrumentals from the Night Slugs and Fade To Mind crews. This mixtape-cum-album elaborates on that current of Art Of Noise-damage running through RnB, from Janet Jackson and Mýa to Amerie and Tinashe, perfecting its otherworldly aims across the length of an entire LP (it was initially a digital-only release, but it came out on CD and vinyl two years later, after factoring into my Top 100 — coincidence?). There's even a healthy dose of post-rave sonics thrown into the mix, at times reminding me of The Prodigy's Music For The Jilted Generation if it were recorded somewhere under the polar ice cap.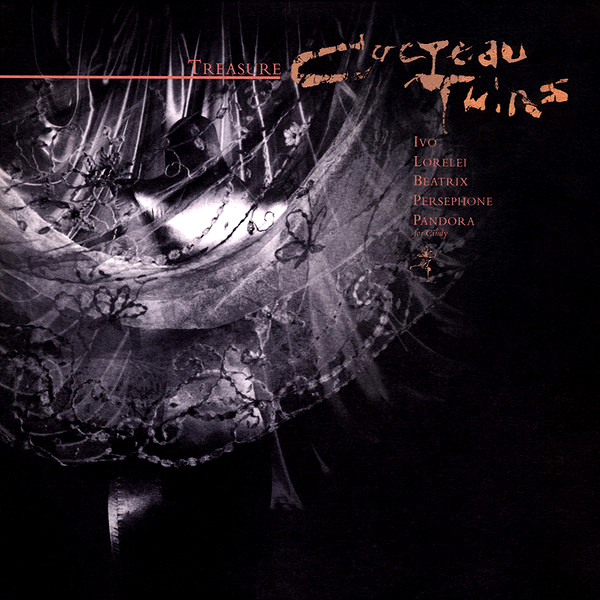 The Cocteau Twins emerged from Scotland in 1981 to dovetail with the post-punk Goth scene (Siouxsie And The Banshees, Bauhaus, The Cure, et. al.), twisting it all into an otherworldly confection unlike anything else heard up to that point in time — by humans, at least — a true dreamscape. You'd have to reach back to Hildegard Von Bingen or Leonin and Perotin for anything like an apt comparison, and that's just the vocals. The fact that the Twins get credit for prefiguring everything from dream pop to shoegaze and even trip hop speaks for itself. Their best album is really a matter of personal preference, but Treasure is about as frosty as they ever got, with Elizabeth Fraser's ethereal siren song haunting these ornate ice castles of the mind, resulting in a sound that's undeniably winter to its core.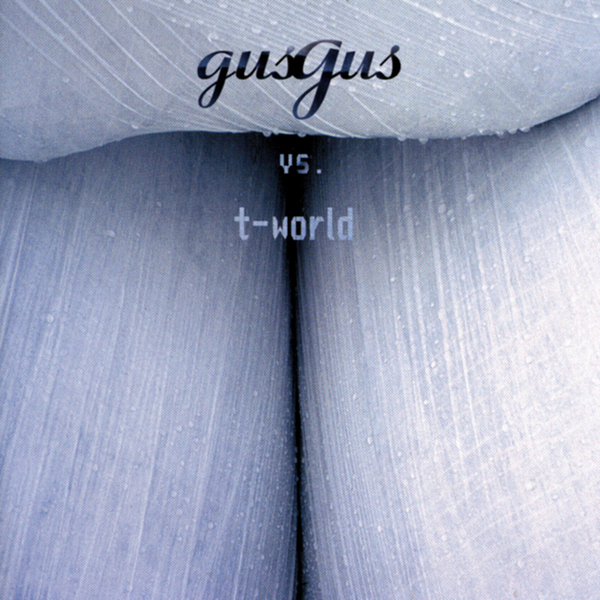 A little tasty side-project action from the Icelandic post-indie/trip hop/dream pop crew, at this point riding high off the offbeat chart success of Polydistortion and This Is Normal. As much as I adore those two albums, this is a horse of a different color. These technoid instrumentals were recorded in the mid-1990s when the group were still alternately known as T-World, and got rounded up here in the wake of "Anthem"'s memorable appearance on the π soundtrack (indeed, "Anthem" was a key track for us back in the Aztek days). Despite its year 2000 release date, I can think of no album that captures the spirit of 1997 — the way it felt to me, at least — better than this one, particularly the sense of offworld longing and tempered optimism in the song "Purple". This album sounds like the view looks from the deck of some alpine cabin as you walk out to survey the vast snow-covered terrain, stretching out below for miles in every direction.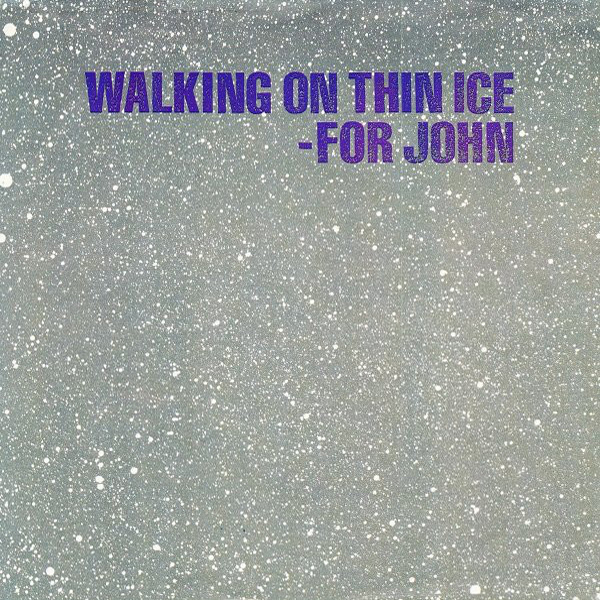 For me, this tune is winter, conjuring up so many seasonal memories that I couldn't possibly fit them all here, but rain, wind, and cold are all common themes, which means that Walking On Thin Ice is right at home atop this list. The culmination of everything the Plastic Ono Band had been up to going back to Cold Turkey, with a couple b-sides in the vein of those big Instant Karma!/Mind Games-style tunes that her and John John had been putting out through the 1970s, but the a-side sounds like it was beamed in from the not-so-distant future. This moody new wave dancefloor burner prefigured the sound of mid-period Yello years before the fact and offered an uncanny preview of everything we'd get with the David Lynch/Angelo Badalamenti meeting of the minds, while going so far as to invent Björk's whole post-Sugarcubes M.O. in the process. Walk on Yoko, walk on and do your crazy thing.
---
BONUS BEAT...
A few heartbreaking exclusions:
Jamie Principle's It's A Cold World/Bad Boy, Terranova featuring Manuel Göttsching's Tokyo Tower, DJ Rashad's Double Cup, Hildegard Von Bingen's A Feather On The Breath Of God, Andrea Parker and David Morley's Angular Art, Iggy Pop's The Idiot, Joni Mitchell's Song To A Seagull, Photek's Modus Operandi, Van Der Graaf Generator's Pawn Hearts, Klaus Schulze's Moondawn, Biosphere's Substrata, Talk Talk's The Party's Over, Various Artists' Electronic Panorama, Wiley's Treddin' On Thin Ice
And one more for old time sake:
The Prodigy's Music For The Jilted Generation